Save Mart Center
Save Mart Center opened its doors in Nov 2003 and it has quickly become
THE
event center in the central valley.
Driving east on Shaw Ave, in the distance looms a new, large building with an impressive tower.
"Is it a shopping mall?", we've been asked.
No, it is Save Mart Center!
The center has been a huge boon to Fresno, not only providing great entertainment options to its residents but also bringing in visitors from all over the state to Central Valley.
This is mainly due to the organizers' ability to bring in big names like Andrea Bocelli, Elton John, Britney Spears, Metallica, Avril Lavigne and more. The Harlem Globetrotters, Rod Stewart and Sarah McLachlan performed in early 2005.
Besides those hugely popular and often sold-out concerts, the state-of-the-art center also hosts a variety of events such as the Fresno State Bulldogs games and the Fresno Falcons ice hockey games.
The center is really well-designed with a convenient layout, plenty of dining options as well as restrooms and sufficient parking space.
Parking, by the way, is $7 per event for standard vehicles.
Tickets for events and concerts may be purchased online at ticketmaster.com or at the Box Office. Save Mart Center is located at 2650 East Shaw Ave., Fresno, CA 93710, at the corner of Shaw and Chestnut Ave, just west of Highway 169. To get to the Save Mart Center:
1) From the North (Sacramento): South on Highway 99 to 180 East to 168 East. Take the Shaw Ave exit. Make a Left onto Shaw. Turn Right on Chestnut Ave for Parking.
2) From the South: North on Highway 99, take Highway 41 North, then East on Highway 168. Take the Shaw Ave exit. Make a left onto Shaw and turn Right onto Chestnut for Parking.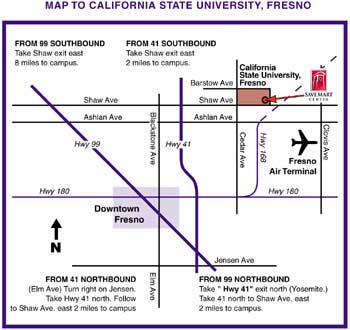 As the Save Mart Center continues to provide Fresno residents with such great entertainment choices, we can see that the its popularity will only continue to rise.