Fresno State Bulldogs
Fresno State Bulldogs provide plenty of options when it comes to collegiate sports.
The Fresno State intercollegiate sports include baseball, basketball, bowling, cross country, women?s equestrian, football, men?s golf, ice hockey, soccer, softball, women?s swimming, tennis, track and field, volleyball and wrestling.
Home games for men and women?s basketball and wrestling are at the Save Mart Center. Home games for football and men?s and women?s soccer are at the Bulldog Stadium.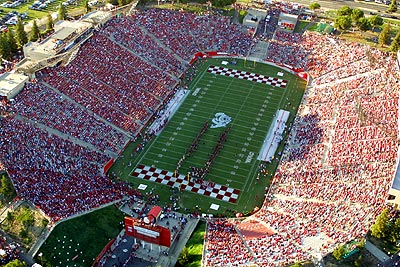 Fresno State Bulldogs have loud and proud, loyal and enthusiastic fans.
These loyal fans, the Red Wave, as they are called, often pack the 16,116-seat Save Mart Center for basketball games.
Attendance, historically, has been high for ALL sports.
Tickets for the games can be obtained at their Fresno State Bulldogs online ticket office.
Take me back to Fresno Activities