Fresno Tapas Restaurant!
A Fresno Tapas Restaurant?! Yep, Senses Cuisine serves a variety of tapas.
They just opened their doors in Oct 2004 so go check them out.
Share your restaurant experience with our readers by submitting a restaurant review!
Here is our review of this Fresno Tapas restaurant:
Senses Cuisine
1130 N. Van Ness Avenue
Fresno, CA 93728
559.445.1957
Open Wednesday - Saturday at 5:30pm
Sample Senses Cuisine Menu
Location tip: Restaurant is located in the Tower District on Van Ness Avenue, just south of Olive at the northeast corner of Van Ness and Alhambra. Please note that Van Ness is a one-way street heading north.
Review: We love tapas and our favorite tapas restaurant is Cha Cha Cha in San Francisco so naturally, when we heard that there was a new Fresno tapas restaurant in town, we couldn't get there fast enough! And we were not disappointed.
Senses is located in a unique yellow house in the Tower district. The décor is simple and elegant. The stone fireplace and vaulted wood ceilings added to the ambiance.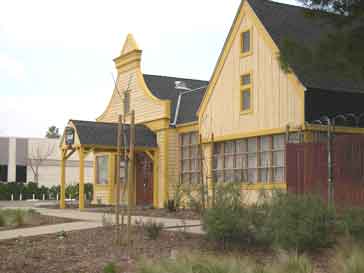 Senses provided a good selection of tapas ranging from $5 to $11. The menu is seasonal so will change accordingly. We had the fried plantains with the mole sauce, empanadas with porcini and button mushrooms, grilled prawns with cilantro and almond pesto, grilled salmon kebabs with Pomegranate-Honey Sauce and oven pancake of smoked duck breast and scallions.
They were all delicious.
The sweet plantains contrasted with the somewhat spicy mole sauce, the empanadas was crispy with a soft and flavorful mushroom filling, the prawns had a great grilled flavor, the grilled salmon was sweet and cooked perfectly! (not overcooked like in most places) - this dish was our favorite of the night, the oven pancake was like a soft pizza.
We even found room for dessert - we had the espresso fudge brownie with walnuts which was oh, so decadent and rich. We felt that the prices were reasonable for the quality, service was excellent and we will definitely be going back to try the rest of the tapas on the menu!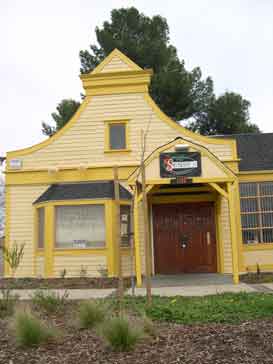 If you like tapas, you might also try La Paella, a Fresno Spanish Restaurant.