Pho #1
Below is our restaurant review for Pho #1. We invite YOU to share your own personal restaurant experience by submitting a
restaurant review
. We and our readers would love to hear your thoughts!
Pho #1
1656 N First St, Fresno CA 93703
Location tip: Restaurant is located in the shopping complex at the Northeast corner of McKinley and First Ave.
Review: When we crave for a big, hot bowl of pho noodle soup, we head straight for Pho #1. By the way, pho is pronounced as "phir". For the longest time, I was pronouncing it as "foe" until a Vietnamese friend corrected me one day.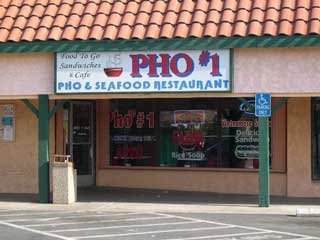 Pho #1 restaurant is located in a shopping complex that does not look like much from the outside but that's ok because the pho is what we are really interested in.
There are 3 other Vietnamese restaurants in that corner - Paradise, Pho75 (see picture below) and Pho99. We've been to Paradise and Pho75 as well and while their dishes are pretty good, we feel that the pho is best at Pho#1.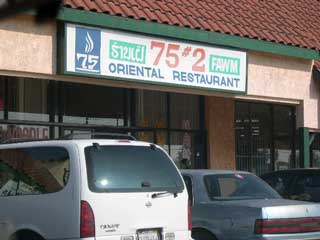 The Bun - rice noodles with grilled beef and shrimp is also very delicious and perfect for a hot day.
Service is always quick and courteous. Most dishes cost between $4.50 and $6.00. The next time you're looking for a delicious and cheap meal, don't forget to consider Pho #1.